Alabama's anti-abortion law isn't alone. Here are all the states pushing to restrict access
Posted on : May 25, 2019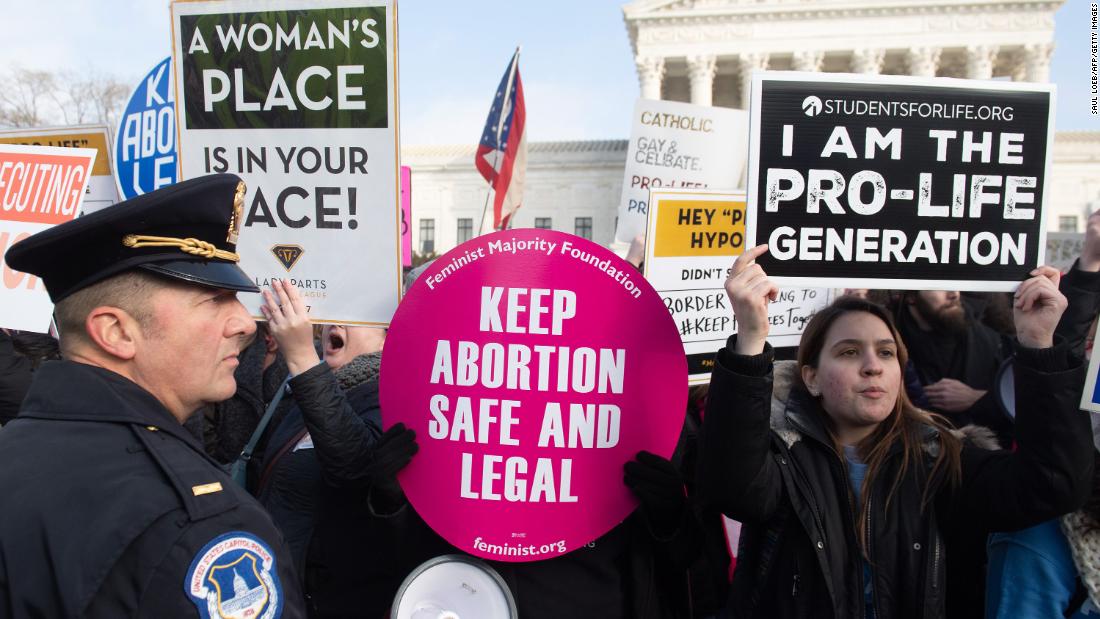 (CNN)The near-total ban on abortions signed into law in Alabama this month is the most restrictive abortion legislation in the country, but the state is not alone in trying to put limits on the procedure.
These laws may be unenforceable because of the Supreme Court's Roe v. Wade decision that legalized abortion in all 50 states. But abortion opponents are hoping that the legal challenges will serve as a vehicle for the Supreme Court to eventually overturn the Roe ruling.
Here's a look at which states are joining in this legal effort:
States that already passed anti-abortion bills
An amendment to exempt rape and incest victims failed to pass. The law calls for doctors who perform abortions to be treated as felons and face up to 99 years in prison.
"Many Americans, myself included, disagreed when Roe v. Wade was handed down in 1973," she said. "The sponsors of this bill believe that it is time, once again, for the U.S. Supreme Court to revisit this important matter, and they believe this act may bring about the best opportunity for this to occur."
Aside from Alabama, multiple states have passed so-called "heartbeat" bills that ban abortions after a fetal heartbeat can be detected. That can be as early as six weeks into a pregnancy, before many women even know that they are pregnant.
"The heartbeat has been the universal hallmark of life since man's very beginning," Bryant said in an address before signing the bill.
Current Georgia law allows women to undergo abortion procedures up to their 20th week of pregnancy. The new law would generally ban abortions after a fetal heartbeat is detected and takes effect on January 1, 2020.
At the same time, states controlled by Democrats have moved to add abortion protections.
The law, passed on the 46th anniversary of Roe v. Wade, removes abortion from the criminal code and protects doctors or medical professionals who perform abortions from criminal prosecution.
"With the signing of this bill, we are sending a clear message that, whatever happens in Washington, women in New York will always have the fundamental right to control their own body," Gov. Andrew Cuomo said.
If approved, Vermont would become the first state to enshrine abortion access in its constitution, said Catherine Glenn Foster, president of pro-life group Americans United for Life.
The bill would allow, with proper training, a "physician assistant or an advanced practice registered nurse licensed as such in this State to perform abortions, in addition to a licensed allopathic or osteopathic physician." The bill will head to the state Senate next.
Under the bill, physicians would no longer have to certify in writing a pregnant woman's marital status, age and written consent before performing an abortion. A doctor would have to explain the procedure and its proper post-operation care along with the risks associated with the procedure.
The Nevada bill now goes back to the Senate, which passed it last month, for a final vote on an amendment before it goes to Democratic Gov. Steve Sisolak's desk.
Read more: https://www.cnn.com/2019/05/16/politics/states-abortion-laws/index.html
Related Product