American Airlines posts first loss since its bankruptcy
Posted on : May 1, 2020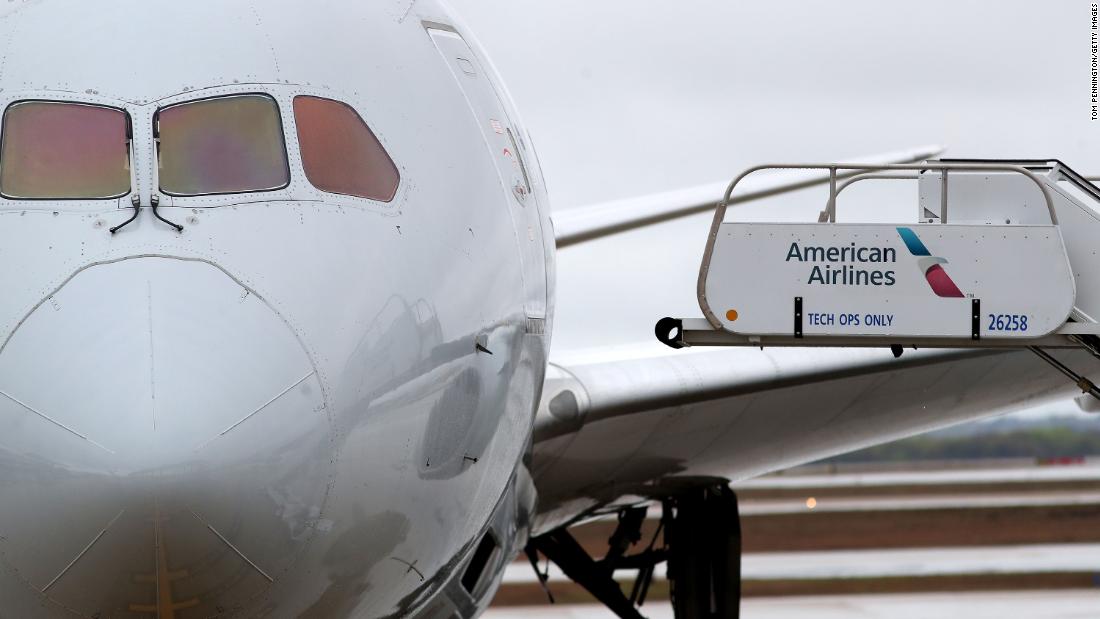 New York (CNN Business)American Airlines posted a significantly worse-than-expected loss in the first quarter, its first loss since emerging from bankruptcy six years ago.
The bad times are far from over. American said it expects to lose $70 million a day in the second quarter, as demand for travel has fallen more than 90%. Those losses will come despite cutting $12 billion in costs for the rest of this year.
Shares of
American
(AAL)
fell 4% in early trading on the results.
"Never before has our airline, or our industry, faced such a significant challenge," said CEO Doug Parker. "We have a lot of difficult work ahead of us. And while there is still uncertainty in what's to come, we are confident that through the dedication of the American Airlines team and our swift actions, we will get through this."
American has reduced its schedule by 80% for April and May and by 70% of its domestic schedule and 80% of its international schedule for June. And Parker said that American is in the process of shrinking for the long-term.
"While no one has a perfect crystal ball, everyone expects recovery will be slow and demand for air travel will be suppressed for some time," he told investors. "We need to begin making decisions soon about how large an airline we want to run in the summer of 2021 and beyond. Those capacity plans are severely complicated by the extreme uncertainty regarding the anticipated level of demand, not just for the next few months but for the next few years. So we at American decided to err on the side of being smaller than we might like to be, rather than larger."
US airlines are not allowed to implement any involuntary furloughs, layoffs or pay cuts as a condition of the federal help they receive. But that prohibition only runs through the end of September.
But American said that more than 34,000 of its just more than 100,000 employees have agreed to take a reduced work schedule or a partially paid leave. Another 4,500 have agreed to accept early retirement packages and permanently leave the company.
Like other airlines, American has parked most of its planes. It also decided to permanently retire about 100 aircraft, including the all of its Boeing 757's and 767's, Airbus 330 and Embraer E190s. It had been moving to retire those older planes even before the crisis, but those retirements resulted in a $744 million non-cash carge in the quarter for writing off the value of those planes. Other special items in the quarter included $205 million of salary and medical costs associated with employees who took the early retirement package.
All US airlines, and most carriers around the world, are expected to report losses for the first quarter and the rest of this year due to the collapse in air travel because of the Covid-19 pandemic.
Delta
(DAL)
and
Southwest
(LUV)
have already
reported losses
for the
quarter
, and
United
(UAL)
is expected to do so after the market close Thursday. United has already warned of a
$2 billion pre-tax loss
and a $1 billion operating loss in the quarter.
Read more: https://www.cnn.com/2020/04/30/business/american-airlines-loss/index.html
Related Product