Argentinian news outlet uses Simpsons character Apu to announce Indian leader's arrival at G20
Posted on : December 2, 2018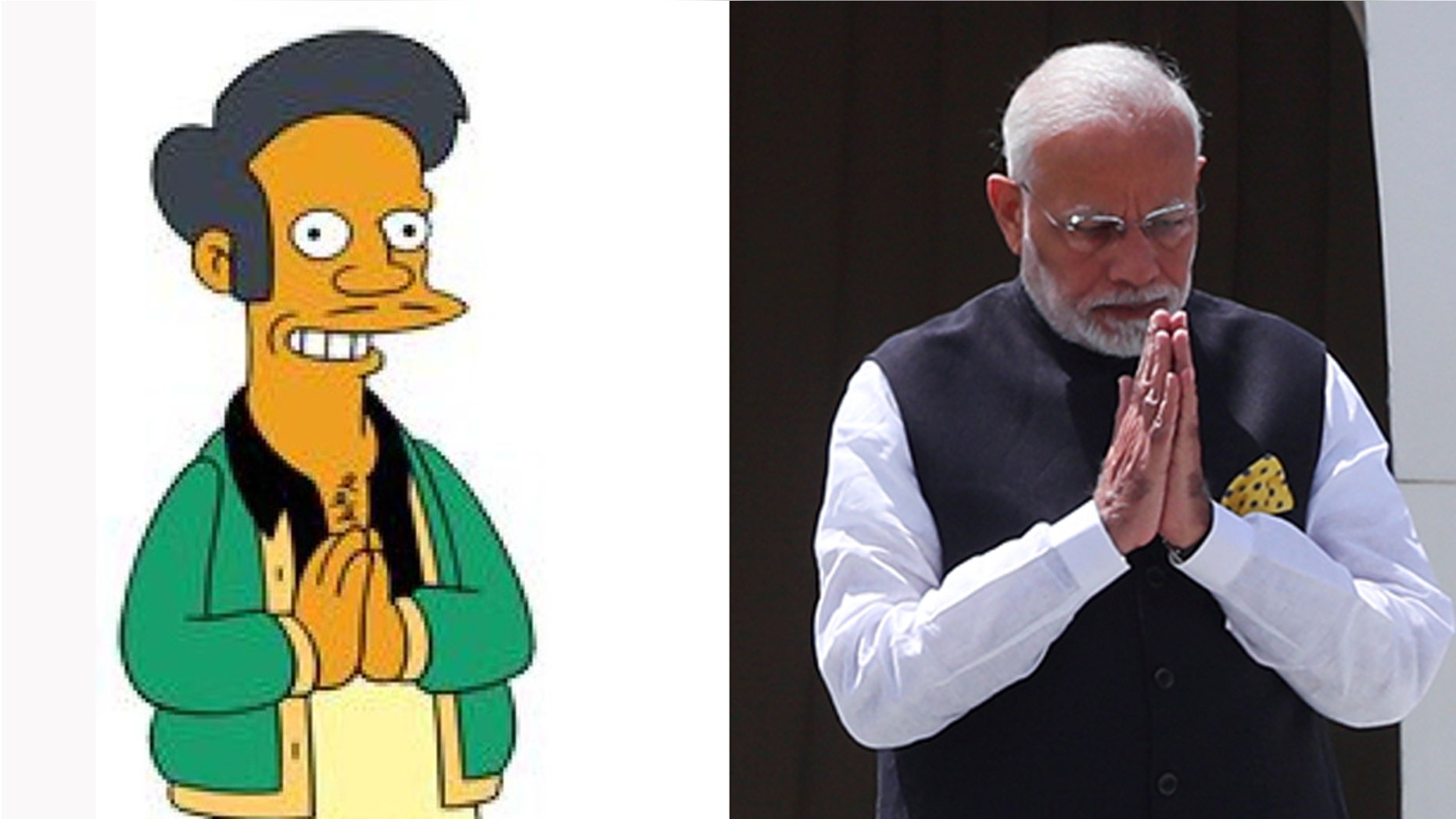 An Argentine news channel has come under fire after using a picture of "The Simpsons" character Apu when it announced India's prime minister had arrived in Buenos Aires to attend the G20 summit.
Cronica TV aired a split image of "The Simpsons" character and the plane Prime Minister Narendra Modi arrived in on Thursday. The graphic read "Apu arrives," the BBC reported.
Apu Nahasapeemapetilon is a convenience-store owner on the show who's known for his thick Indian accent.
A number of social media users slammed the channel, calling the portrayal racist.
"Argentine TV outlet Conica TV displays this racist image with the headline 'Apu Arrived' as India Prime Minister Narendra Modi arrived in Buenos Aires for the G20 summit," Argentinian reporter Patrick Gillespie tweeted.
"This is quite astonishing, ridiculous and racist," BBC reporter Rajini Vaidyanathan tweeted. "Modi's arrival at the G20 summit 'announced with Apu meme.'"
"This couldn't be true, right?" comedian Hari Kondabolu tweeted.
A social media user defended the channel saying it poked fun at everyone.
"Cronica TV always makes jokes about everyone," she wrote. "For someone who doesn't know the channel could be a little racist. But I'm not defending them either. Argentina deals with bigger problems than racism right now."
Apu has come under scrutiny recently after the character was criticized when a documentary, "The Problem with Apu," written by Kondabolu detailed the hurtful stereotypes Apu portrayed about the South Asian community. The long-running cartoon addressed the scrutiny in an episode titled "No Good Read Goes Unpunished" that aired on April 8. Many fans said the show dismissed the controversy.
Fox News' Katherine Lam contributed to this report.
Read more: https://www.foxnews.com/entertainment/argentinian-news-outlet-uses-simpsons-character-apu-to-announce-indias-leaders-arrival-at-g20
Related Product