Bannon-Banks emails show Brexit campaigners sought US funding
Posted on : November 18, 2018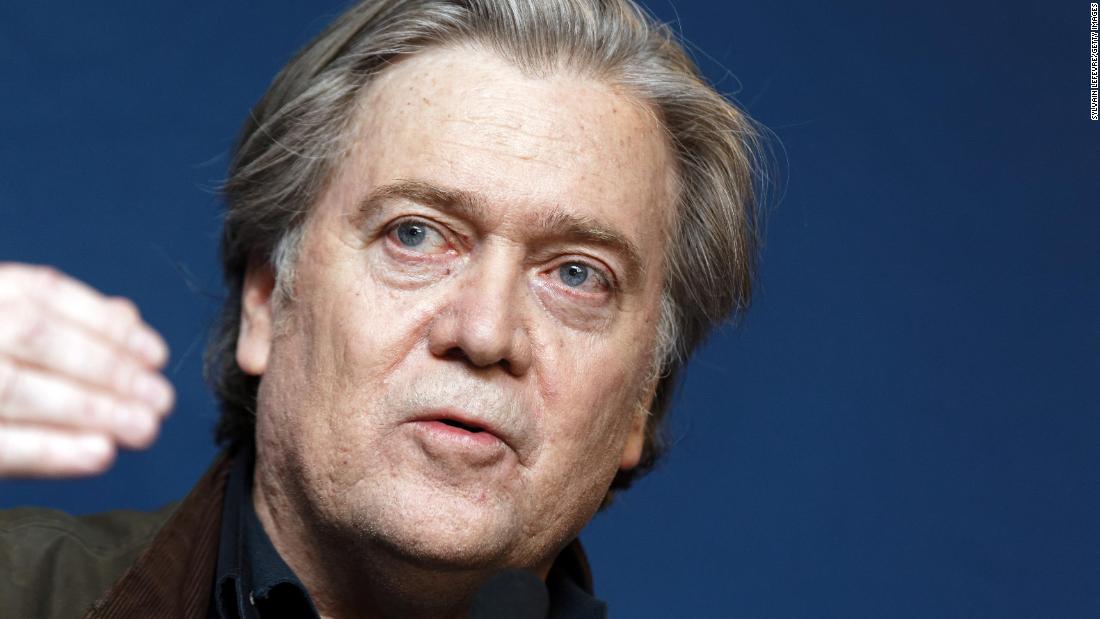 (CNN)Arron Banks, the backer of the biggest campaign behind Brexit, asked Cambridge Analytica to draw up plans for raising funds from the United States, according to a trove of leaked emails.
In an email to his associate, Andy Wigmore, Banks said he would like Cambridge Analytica to "come up with a strategy for fund raising in the States and engaging companies and special interest groups that might be affected by TTIP," a transatlantic trade deal between the US and EU, to which Bannon was hostile. It was subsequently scrapped by Trump.
"It's clear major donors are sitting on the fence but we aim to do something about that," Banks wrote. "Our first and only priority is to win the nomination and be ahead," Banks added, referring to his bid for Leave.EU to become the official campaign for Britain to give notice on its EU membership.
Bannon and two Leave.EU officials were among the recipients copied on the email.
Under UK electoral law, campaigns cannot accept donations from individuals and firms overseas.
In a text message, Wigmore, who also acts as a spokesperson for Banks, told CNN the email exchanges were "old old old."
When asked whether Banks or Wigmore solicited or accepted funds for Leave.EU, Wigmore replied "No and No."
When questioned by a parliamentary committee in June, Banks said he had only entered into initial discussions with Cambridge Analytica but did not engage their services.
Nix and Cambridge Analytica also said they did not do any work for the Leave.EU campaign.
The company filed for bankruptcy and
announced its closure
last May amid allegations it used the personal Facebook data of millions, claims the company denied.
Bannon has not responded to CNN's request for comment.
The leaked emails have emerged at a pivotal time, just days after UK Prime Minister Theresa May announced she had agreed to a Brexit deal with Brussels, and was prepared to face down the "hard," or no-deal, Brexit factions within her government, at the expense of facing a no-confidence vote.
The correspondence has also come to light two weeks after the UK's National Crime Agency (NCA) revealed it was
investigating
Banks, Leave.EU CEO Liz Bilney and others over the origin of donations to the Leave.EU campaign, which remain the most lavishly funded in UK political history.
The NCA launched its probe upon referral by the Electoral Commission on suspicion that Leave.EU may have received money from "impermissible sources" and suggested it had reason to believe "numerous crimes may have been committed."
Sweetheart deals
Banks, a businessman, emerged from political obscurity in 2014 when he made a $1.3 million donation to the Eurosceptic UK Independence Party, led at the time by Nigel Farage.
Since then he has pumped approximately $12 million into Leave.EU and has faced questions about whether any of that money came from Moscow, after it emerged this summer that he had been offered sweetheart deals at meetings with Russia's ambassador to the UK Alexander Yakovenko.
Banks has always
denied
he accepted any Russian money but the question of cash from America has not yet arisen.
In a statement on November 1, Banks told CNN he "never received any foreign donations." Bilney declined to comment on the NCA probe.
Labour MP Ian Lucas, a member of the UK Parliament's Digital, Media, Culture and Sport committee, told CNN the emails showed evidence of the depth of the relationship between Banks's campaign and the controversial data company launched by Bannon and f
unded
by US conservative donor Robert Mercer, a link that UK parliamentarians had been hitherto unaware.
"It's clear this was a closely co-ordinated, international group sharing techniques and information in pursuit of a common political goal," said Lucas.
"Very few people were aware of the scale and impact of its activity," he said.
Read more: https://www.cnn.com/2018/11/17/uk/brexit-banks-bannon-gbr-intl/index.html
Related Product