'Brave' cancer fund toddler dies
Posted on : November 26, 2017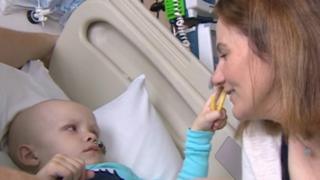 A family that raised more than £350,000 to try to save their two-year-old son from a rare form of liver cancer say he has died of the disease.
Dawson Willcock, of Sutton-in-Ashfield in Nottinghamshire, was diagnosed with heptoblastoma in January.
His parents raised the funds for specialist treatment in America, but were later told it would not save him.
They said the money will be used instead for research and a retreat for cancer patients in Lincolnshire.
'Our sunshine'
In a post on Facebook, Dawson's parents Wendy and David Willcock said: "The bravest little boy we ever knew [has] left for a better place.
"Our hearts are broken and only being held together by pride, love and admiration for the child we brought in to this world and cuddled as he left.
"We love you our sunshine, we will take you everywhere with us."
The retreat for cancer patients in Skegness will be known as Dawson's Home for Heroes.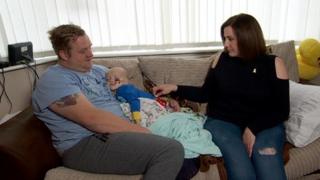 The family began the Dollar for Dawson appeal after UK-based chemotherapy failed, but were eventually told by specialists in America that the treatment would not save their son.
The Willcocks held an early Christmas at home for Dawson, with an appearance by Santa and his reindeers, after they were told he did not have long to live.
Heptoblastoma is a rare liver cancer that affects one in a million children.
Read more: http://www.bbc.co.uk/news/uk-england-nottinghamshire-42122864
Related Product