California fake ID salesman who helped Mueller investigate Russians gets six months in jail
Posted on : October 11, 2018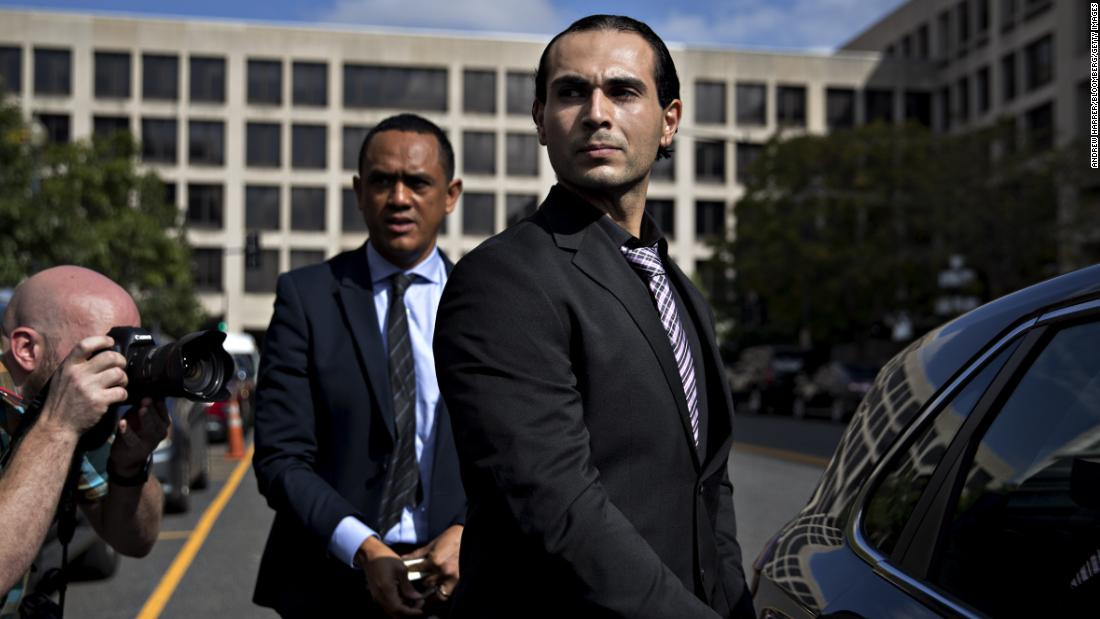 Washington (CNN)Richard Pinedo, a California computer whiz caught by the special counsel's office selling fake online identities to Russians, was sentenced to six months in prison Wednesday by a federal judge in Washington.
He ran a website that sold dummy bank accounts to eBay, Facebook and other online service users having trouble with the transaction service PayPal. His service allowed people online to breeze through PayPal's financial verification steps and, in the case of the Russians, buy ads on Facebook. Pinedo had bought a few hundred bank accounts for $20 each and sold them for $40, generating him his sole income of about $40,000 over three years, according to prosecutors and his defense lawyer.
He pleaded guilty to one count of identity fraud during a confidential court hearing in DC federal court on February 12. His case was made public four days later, when the Justice Department announced its indictment of 13 Russians and three companies for running an online election propaganda effort.
Since his guilty plea was unsealed, Pinedo says he's faced online harassment and safety risks because of the national attention. His family is now planning to sell their house and move out of their rural California neighborhood, Pinedo's attorney said, after video posted on a local news website showed where they lived.
Pinedo asked Judge Dabney Friedrich of the US District Court in Washington to spare him from serving time in prison.
"I take full responsibility for what I've done," he told the court Wednesday. "I've tried to do everything possible to help in this investigation."
He was also sentenced to six months under house arrest and two years of supervised release.
Helping Mueller's investigation
Prosecutors told the judge that Pinedo gave them "significant assistance" and that his admissions and testimony "saved the government significant time and resources in the investigation."
Pinedo helped the investigators identify previously anonymous Russians who allegedly ran the social media propaganda scheme during the election. He then explained to investigators how the scheme of using false identities worked. His sessions with Mueller's team were the first time he had ever left California.
Pinedo testified before a federal grand jury in DC, which approved the indictment of the Internet Research Agency, Concord Management and Consulting and the oligarch Yevgeny Prigozhin, known as "Putin's chef."
Of the 16 defendants in the social media propaganda case, only Concord Management has appeared in US court. The company says it is not guilty.
Pinedo also helped identify others involved in online identity fraud besides the Russians. The special counsel's office did not pursue investigations of or prosecute those people because their mandate is narrowly focused on Russian influence in the 2016 presidential election, prosecutor Rush Atkinson said in court. It's possible other US Attorneys could pursue charging those other individuals. Pinedo agreed to help if those cases arose, the attorneys told the judge.
In addition to his jail term, Pinedo must perform 100 hours of community service. He will pay no fine, but will pay for computer monitoring that tracks if he attempts to commit other online crimes.
Two other defendants in the Mueller investigation, the Dutch lawyer Alex van der Zwaan and former Trump campaign adviser George Papadopoulos, received 30-day and 14-day prison sentences, respectively, and paid several thousand dollars in fines.
Read more: https://www.cnn.com/2018/10/10/politics/pinedo-mueller-sentencing/index.html
Related Product