Children 'walking the streets hungry'
Posted on : August 27, 2018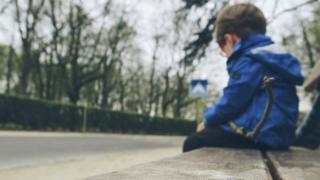 Youngsters are "walking the streets hungry" in the holidays and a new approach to helping is needed, according to the Church in Wales.
About 2,500 children have had meals at 56 schools in 16 areas through a Welsh Government scheme this summer.
This was despite 64,882 pupils aged five to 15 being eligible for free school dinners in Wales in 2017-18.
Children's Commissioner Sally Holland described child poverty as the "biggest issue" facing the Welsh Government.
While the Church in Wales provides food packages in communities, it said it was concerned many children were missing out.
Also this summer, the Trussell Trust said it expected to hand out more than last year's 5,382 emergency packages, and Flintshire council called for others to follow its lead in handing out holiday lunches.
Sarah Wheat, the Church in Wales' engagement officer in the St Asaph diocese, said the Welsh Government-led scheme helped those who were able to get to or wanted to go to school in their holidays.
But she called for the £1m spent on it to be used to safeguard community-based activity schemes, many of which are disappearing because of local authority budget cuts.
Ms Wheat said the food element could then be provided by charities – with the Church in Wales typically spending £1 per child on meals.
"You have an extra 60 or 70 children in some areas walking around the streets, with nothing to do, bored, hungry," she said.
"What are they going to do? Nothing good."
The Church in Wales gives lunches – a roll, fruit and snack – to 900 youngsters at summer clubs providing sports, play and acting in Wrexham, Flintshire and Conwy.
But since they started the project three years ago, numbers of clubs have reduced because of budget cuts – such as at Caia Park, where some schemes ran every day but have now been cut to a few hours a few days a week.
"Next year we may not have some of the summer schemes we have now and it's heartbreaking," she added.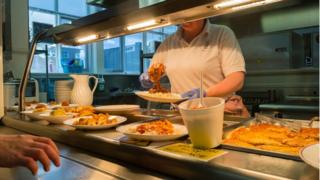 There are many schemes with children from "challenging backgrounds" she added, and said the fact holiday clubs were disappearing because of budget cuts was "storing up issues" and "short-sighted".
Monmouthshire is one of the six local authorities not covered by the Welsh Government scheme.
Rev Catherine Haynes said people consider Monmouth "a posh town" but it was a "town of two halves" with a significant number of families living in poverty.
Her church, St Thomas, set up the Ty Price community centre a year ago to help and it has been providing meals to 90 children this summer.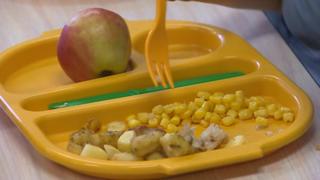 Children's Commissioner Sally Holland said: "We know the scale of the problem, and we know that those families in the most vulnerable positions need more help."
Praising the work of church groups, she said she would meet children and parents before making recommendations to the Welsh Government about what "concrete steps" can be taken.
A Welsh Government spokeswoman said the scheme it runs is "primarily educational in nature", adding: "We know the educational attainment of children eligible for free school meals is not as high as their peers.
"The scheme also has the added advantage of providing a breakfast and lunch to participants."
Funding is provided as a grant to the Welsh Local Government Association, which runs it through the local authorities.
Read more: http://www.bbc.co.uk/news/uk-wales-45270644
Related Product