Claims about minister to be investigated
Posted on : October 29, 2017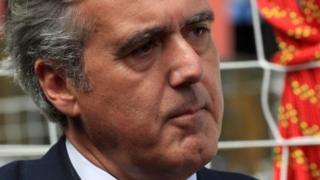 Theresa May has ordered an investigation into claims about the conduct of minister Mark Garnier.
Mr Garnier admitted asking his secretary to buy sex toys for him and calling her "sugar tits," according to the Mail on Sunday.
The PM has asked the Cabinet Office to look at whether his reported actions broke the ministerial code, Health Secretary Jeremy Hunt told the BBC.
Mr Garnier did not respond to requests for a comment.
The prime minister is writing to Commons Speaker John Bercow, calling for a new contractually-binding grievance procedure to be set up for all MPs and their staff, Mr Hunt told the Andrew Marr show.
Mrs May will also be asking Mr Bercow for his advice on how the culture at Westminster can be changed, he added.
Daughters in politics
Mr Hunt said recent newspaper reports about inappropriate behaviour by MPs and ministers were "totally unacceptable if true".
Asked about the working culture at Westminster, Mr Hunt said: "Things have got better in recent years but there is still some way to go.
"There are mums and dads who have daughters who are politics students hoping to get a job in Westminster, and they must be able to be confident that if they get that job, their daughter will not be subject to some of these behaviours that we have been seeing."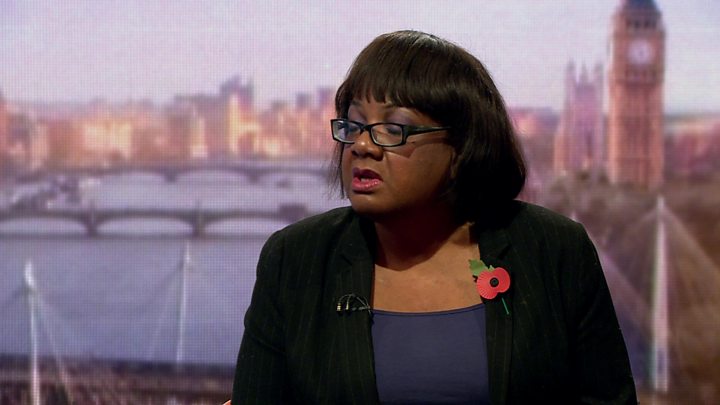 Asked about the idea of setting up a new body that complaints can be referred to, Mr Hunt said: "I think there is merit in the idea of having someone anonymous that you can talk to if you are unhappy about the way you have been treated."
'Dinosaur behaviour'
Mr Garnier's former secretary, Caroline Edmondson, told the Mail on Sunday he had given her money to buy two vibrators at a Soho sex shop.
Ms Edmondson, who has since left to work for another MP, was quoted as saying that on another occasion in a bar, in front of witnesses, he told her: "You are going nowhere, sugar tits."
The Mail reported that Mr Garnier, an international trade minister, had admitted the claims, saying: "I'm not going to deny it, because I'm not going to be dishonest. I'm going to have to take it on the chin."
The newspaper said Mr Garnier had conceded that his actions could look like "dinosaur behaviour" in the current climate, but added: "It absolutely does not constitute harassment."
Meanwhile, former Welsh Secretary Stephen Crabb was reported by the Mail on Sunday to have admitted sending "explicit" messages to a 19-year-old woman after a job interview at Westminster in 2013.
The married MP, who admitted meeting the woman "a few times," was quoted by the paper as saying he had been "foolish" but that there had been no sexual contact.
"I accept any kind of sexual chatter like this is totally wrong and I am sorry for my actions," the MP for Preseli Pembrokeshire told the newspaper.
Mr Crabb resigned last year as work and pensions secretary following reports of a similar incident.
He did not respond to requests from the BBC for a comment.
'Undermining and demeaning'
Shadow Home Secretary Dianne Abbott told the Andrew Marr show the culture for women in Parliament had improved since she was elected in 1987, but said there was "still a long way to go".
She said Labour had set up a new process for dealing with complaints of sexual harassment, but added: "This isn't a problem for any particular party or faction of a party."
Referring to Sheffield Hallam MP Jared O'Mara, who has been suspended by the Labour Party while it investigates misogynistic and homophobic comments attributed to him, she said: "That language and that tone is unacceptable".
She also criticised Conservative Environment Secretary Michael Gove, who was forced to apologise for a "clumsy" attempt at a joke on Saturday, in which he likened being interviewed by BBC presenter John Humphrys to "going into Harvey Weinstein's bedroom".
"I heard it and I didn't think it was funny – particularly in Parliament, making sexual harassment a joke is one of the reasons it's not being dealt with," she said.
"You've got to realise that it's undermining and demeaning for women and undermines and demeans the institution."
Related Product