Cyclist Charlie Alliston jailed for 18 months over death of pedestrian
Posted on : September 19, 2017
Alliston jailed over death of Kim Briggs, who sustained catastrophic head injuries in east London collision last year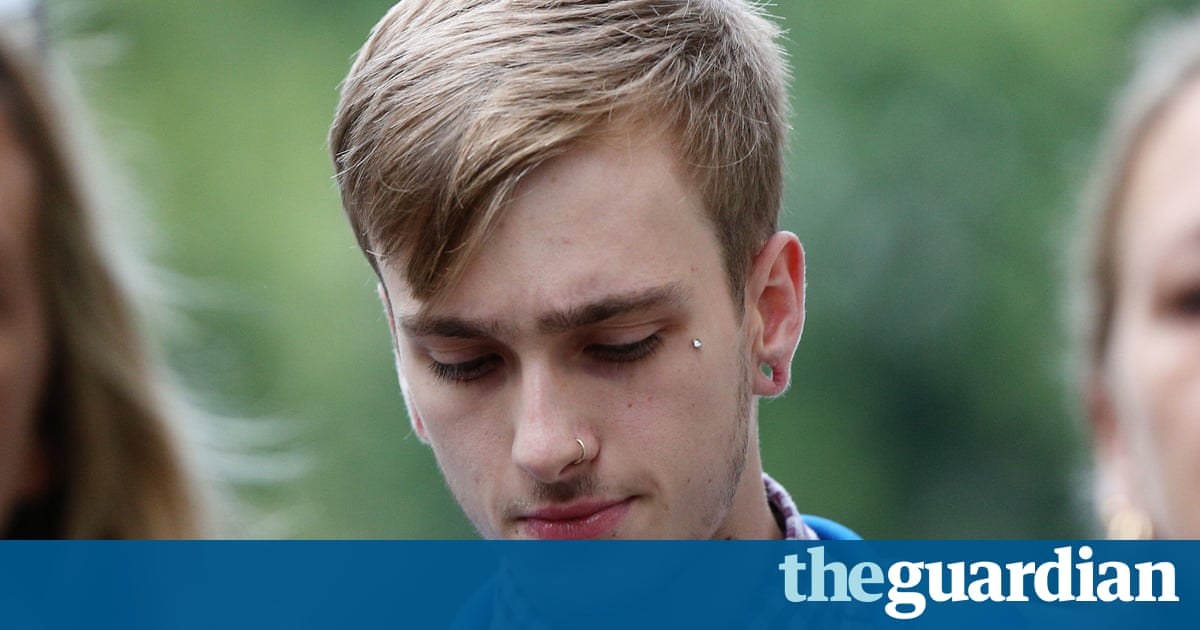 A former cycle courier who knocked over and killed a woman in east London while cycling on a bike without front brakes has been jailed for 18 months.
Charlie Alliston, 20, was told by the judge Wendy Joseph QC that he was an accident waiting to happen, the victim could have been any pedestrian as he was sentenced at the Old Bailey.
You chose to ride at a speed and on a bike which you could not stop, your attitude being that everyone else would just have to get out of your way, Joseph said. Of course you did not set out to cause the harm you did but the jury have found that you were aware of the risks and went on to take them.
Alliston was travelling at 18mph on his secondhand fixed-gear bike which had no front brakes when he collided with Kim Briggs, 44, as she stepped out into Old Street.
Briggs, a mother of two, who was on her lunch break on 12 February 2016, sustained catastrophic head injuries and died in hospital a week later.
Alliston was cleared of manslaughter but found guilty of causing bodily harm by wanton and furious driving, a crime under the 1861 Offences Against the Person Act that carries a maximum sentence of two years in jail.
During the trial, jurors heard that Alliston, a fan of dangerous bike racing videos, had been riding a black Planet X carbon-frame track bike. Such bicycles are more commonly seen ridden by the likes of Sir Chris Hoy and Laura Trott at the Olympic velodrome. Alliston had not fitted the bicycle with a front brake, as is required to make them legal to ride on the road.
The judge said Allistons whole manner of driving caused the accident. If your bicycle had a front-wheel brake you could have stopped but on this illegal bike you could not and on your evidence, by this stage, you were not even trying to slow or stop.
In mitigation, Mark Wyatt told the court that an apparent lack of remorse shown by Alliston was a coping strategy derived from the loss of his father, who died of a heart attack in the bathroom of the family home when Alliston was 16.
Its [pre-sentence report author] Ruth Smiths opinion, having spent time with the defendant and presenting this report to the court, that here we have a young man who presents with emotional flatness, Wyatt said.
Wyatt also told the court that, following the death of Briggs, Alliston spent nine days in the Maudsley psychiatric hospital, south London, having been taken there by police who had found him out alone with a rope, apparently in preparation for a suicide attempt. Wyatt said this episode, and Allistons repeated calls to the hospital after the collision to check on Briggss condition, were evidence of the defendants remorse.
But Joseph, after reading the report for herself in court, said she saw no evidence that Alliston had shown remorse over the death of Briggs, only self-interested fear as to the difficulties it is causing for you.
Whilst accepting that he had suffered mental ill health, including a diagnosis of depression, she noted the documented causes were stress at the prospect of a trial, fear of being sent to prison, and upset at your girlfriend breaking off the relationship, rather than regret over his actions.
Briggs widower, Matthew, from Lewisham, south London, who was in court to see Alliston jailed, has called for a radical change in cycling culture and the introduction of new laws, including the offence of causing death by dangerous cycling.
Alliston, from Bermondsey, south London, had denied both charges against him. He raised his eyebrows as Joseph passed sentence and showed no emotion as he was led away to begin his sentence in a young offender institution.
In a statement outside court, Matthew Briggs said: This case has clearly and evidently demonstrated there is a gap in the law when it comes to dealing with death or serious injury by dangerous cycling.
To have to rely on either manslaughter at one end, or a Victorian law that doesnt even mention causing death at the other end, tells us there is a gap. The fact that what happened to Kim is rare is not a reason to have no remedy.
Duncan Dollimore, Cycling UKs head of advocacy and campaigns, said the sentence contradicted a myth that cyclists could not be held accountable for dangerous and irresponsible behaviour.
There may be further calls for new cycling offences, with increased penalties, to be included with current driving offences, he said. Such calls are misguided, as we need a complete review of the way in which the justice system deals with mistakes, carelessness, recklessness and deliberately dangerous behaviour by all road users.
The government acknowledged this in 2014 when announcing a full review of all road traffic offences and penalties, but were still waiting for a full review, and even the outcome of a limited consultation launched last year.
Those politicians and commentators who are now suggesting an extension of cycling offences might perhaps consider asking the government why they have not progressed the widescale review of offences and penalties they promised three years ago, which victims families and road safety organisations have tirelessly demanded.
Read more: https://www.theguardian.com/lifeandstyle/2017/sep/18/cyclist-charlie-alliston-jailed-for-18-months-over-death-of-pedestrian
Related Product