Fishery's 'no Polish' sign taken down
Posted on : December 26, 2017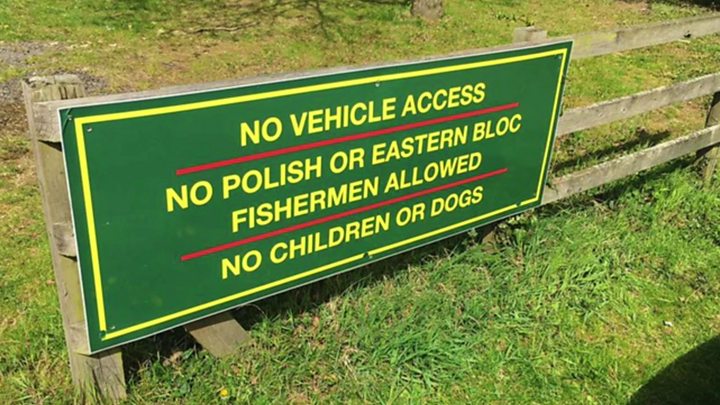 The owner of a fishery which displayed a sign banning Polish and "Eastern bloc" anglers says it has been taken down after his family received threats.
Billy Evans of Field Farm Fisheries said the sign went up because he had caught anglers stealing fish. He said he now may also shut the fishery.
Polish fisherman Rado Papiewski raised more than £10,000 for a private prosecution to have the sign removed.
The Equality and Human Rights Commission says the sign was unlawful.
It had warned it would take "enforcement action" if necessary.
Mr Evans told the BBC: "The sign has been removed because of threats to my family.
"I am not in the country. I will decide what to do on my return. I may close it to all public long term."
Mr Evans said the fishery, in Launton, near Bicester, Oxfordshire, was closed as usual for the winter but would remain so until further notice.
He added: "I do not tolerate thieves, wherever they come from."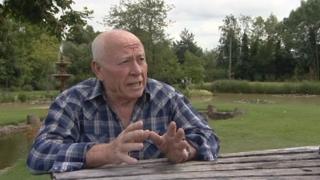 Mr Papiewski, from Doncaster, South Yorkshire, runs a project called Building Bridges, for the Angling Trust, which aims to "educate and integrate" anglers from other countries.
The project website explains that anglers from countries such as Poland have traditionally caught fish "for the pot", whereas in Britain anglers generally return fish to the water.
He believes the sign was is in breach of the Equality Act 2010.
Writing on his crowdfunding page on Thursday, he called its removal a "big step in the right direction and we are now seeking written confirmation that they have changed their policy and that all anglers are welcome on the site, regardless of their race or nationality".
He said his legal team were taking the matter "forward" and said he would "provide a further update early in the New Year".
An EHRC spokeswoman said it had written to the fishery to advise it to take it down.
"It's right to challenge such out-of-date practices and any business that believes this is acceptable should think again before they find themselves facing legal action," she said.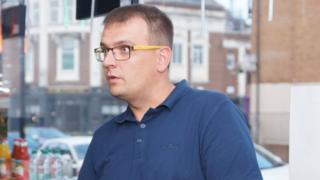 Read more: http://www.bbc.co.uk/news/uk-england-oxfordshire-42472722
Related Product