Five rescued from submerged cars at Holy Island
Posted on : March 9, 2020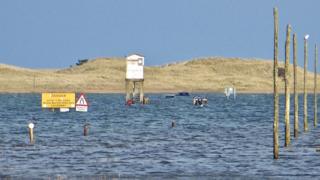 Five people, a dog and a wedding dress were rescued by lifeboat when two cars became engulfed by a rising tide.
They were stranded on the causeway between Holy Island and the Northumberland coast, with waves splashing on the windows and the vehicles filling with water.
There are signs on either side of the link road warning people to pay attention to tide times.
The RNLI lifeboat from Seahouses was launched to rescue the passengers.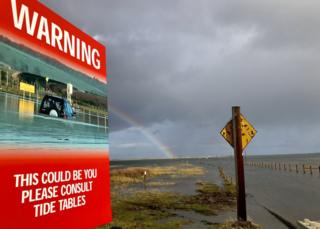 Ian Clayton, Seahouses Lifeboat operations manager, said: "This was a call that required a quick response as the cars were beginning to float, and were at risk of being washed away, which could have resulted in loss of life.
"Good co-operation with our colleagues from the Coastguard, Berwick RNLI, Northumbria Police and North East Ambulance ensured a potentially dangerous situation was safely managed with a positive outcome."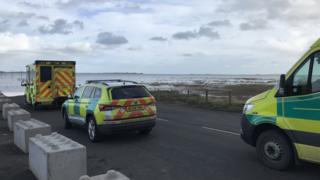 An elderly couple were rescued from one car and an ambulance was called because crews feared they might have hypothermia, the RNLI said.
Two parents, their young child and a dog were in the second car.
Read more: https://www.bbc.co.uk/news/uk-england-tyne-51794501
Related Product