Florida gubernatorial candidate Andrew Gillum calls racist robocall targeting him 'deeply regrettable'
Posted on : September 3, 2018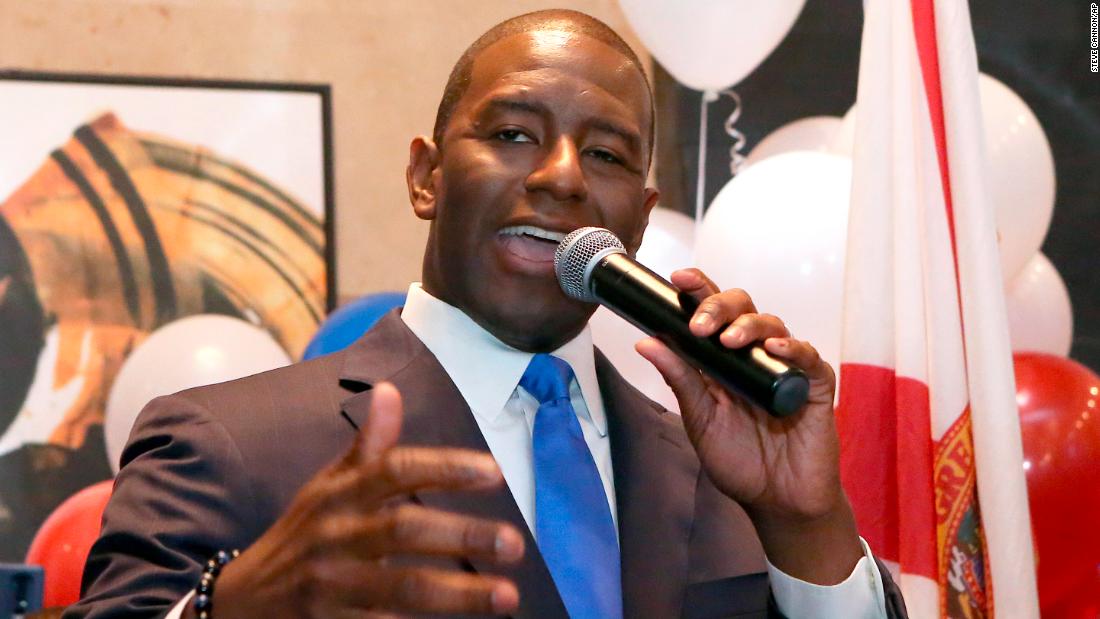 Washington (CNN)Florida Democratic gubernatorial candidate Andrew Gillum on Sunday said a robocall aimed at mocking his race was "deeply regrettable" and took aim at his Republican opponent for saying Florida voters should not "monkey this up" by electing Gillum.
The phone message went to Florida residents, but it's unclear how many received it. The Tallahassee Democrat first reported the robocall.
Asked about the robocall, Gillum, the mayor of Tallahassee, told CNN's "State of the Union, "I have to tell you I find this deeply regrettable."
Stephen Lawson, a spokesman for Gillum's Republican opponent, Rep. Ron DeSantis, condemned the call, calling it "absolutely appalling and disgusting" and saying the campaign "will continue to focus solely on the issues that Floridians care about and uniting our state."
But he also faced criticism last week for saying during a Fox News appearance that Florida voters should not "monkey this up" by electing Gillum. DeSantis' campaign denied the comments were racial.
Gillum, on "State of the Union," said DeSantis was pushing racist "dog whistles" with the comment.
"We can have a challenge between ideas and around what we think the people of the state of Florida deserve," Gillum later added. "What I don't want the race to turn into is a race of name-calling. I want to make sure that we don't racialize and, frankly, weaponize race as a part of the process, which is why I have called on my opponent to really work to rise above some of these things."
Gillum added that "people are taking their cues" from DeSantis and President Donald Trump.
"We saw in Charlottesville (that) it can lead to dangerous outcomes," he said, referencing last year's lethal clashes between white nationalists and counterprotesters in Virginia.
Read more: https://www.cnn.com/2018/09/02/politics/andrew-gillum-robocall-reaction-cnntv/index.html
Related Product