French bank robber who escaped jail in helicopter recaptured
Posted on : October 4, 2018
Rdoine Fad, who was in jail for murdering a police officer, had been on the run since July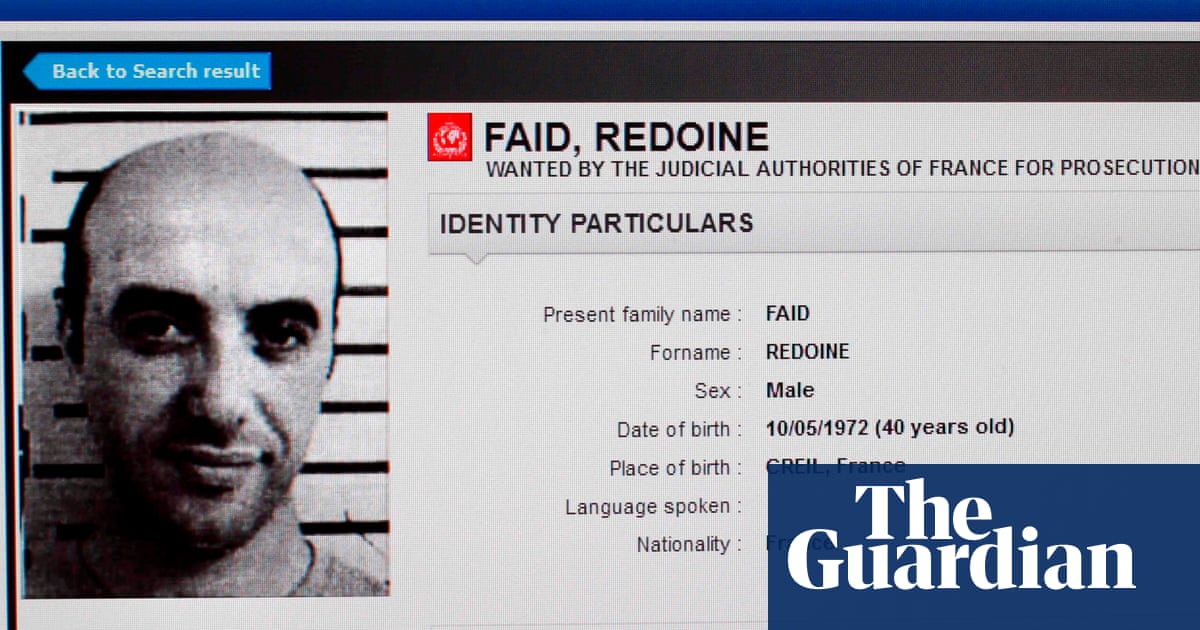 A French gangster who made a Hollywood-style helicopter jailbreak has been found in northern France after three months on the run.
Rdoine Fad, a serial robber of banks and armoured vehicles and a fan of Hollywood mafia heroes, was arrested in the early hours of Wednesday morning in the Oise area north of Paris with his brother and two other men.
A vast manhunt was launched after Fads daring escape from a prison near Paris on 1 July, in which two heavily armed accomplices set off smoke bombs then used angle grinders to break through doors and whisk him to a waiting helicopter.
Two accomplices had pretended to be flight-school students and forced a helicopter instructor at gunpoint to fly them to the jail. The terrified pilot landed in the courtyard the only part of the prison not fitted with anti-helicopter nets. Fad was in the visiting room at the time, talking to a family member. The gang burst through doors and he was able to escape in just a few minutes, the justice ministry said.
Fad, 46, had been serving 25 years for the murder of a police officer during a botched raid and was being held in the isolation unit of Reau prison south of Paris.
It was the second time he had escaped prison in only five years, after he broke out of another jail by blowing the doors off using explosives hidden in tissue packs and a weapon hidden in the laundry. In that raid, he took several prison staff hostage.
The case sparked a political row over the security of French prisons, many of which suffer overcrowding and poor conditions.
After a three-month hunt, Fad was arrested at 4am on Wednesday in Creil, a town in the Oise, where his family are from. He is believed to have moved around during his three months on the run.
In July investigators found a stash of guns, masks and a cement cutter in the Oise region, which they believed belonged to his gang.
The arrest in the early hours of Wednesday morning, by a vast squad of armed police, took place without incident.
Read more: https://www.theguardian.com/world/2018/oct/03/french-bank-robber-who-escaped-jail-in-helicopter-recaptured
Related Product