Kashmir travel restrictions partly eased but phones and web still blocked
Posted on : August 12, 2019
Indias Muslim-majority state, with phones and internet blocked, cannot tell the world what is happening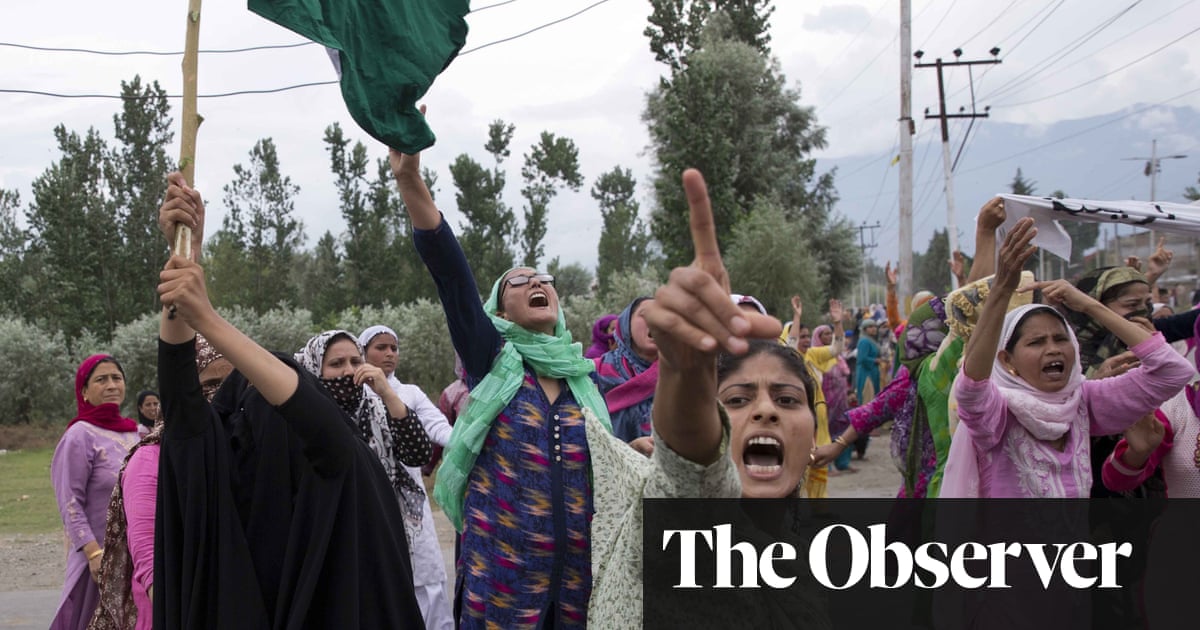 There were signs that travel restrictions in Indian-administered Kashmir had been relaxed on Saturday in the states summer capital, Srinagar, where the streets were reportedly busy with people trying to buy food ahead of Eid. Landlines, mobile phones and the internet all remained blocked, however, preventing residents from calling relatives or friends.
The easing of the curfew followed major protests on Friday in which at least 10,000 people reportedly took to the streets of Srinagar to demonstrate against Delhis withdrawal of the special status accorded to Indias only Muslim-majority state. Police reportedly responded with teargas and rubber pellets to break up the protest, the largest to take place since the state was placed under an unprecedented communications blackout last week.
An Indian home affairs ministry official called the reports completely fabricated and incorrect. He said: There have been a few stray protests in Srinagar/Baramulla and none involved more than 20 people.
The BBC released a video appearing to show huge crowds marching through the streets of Srinagar, carrying signs that read we want our freedom and chanting go back, go, India, go. The footage shows people scattering and running for cover as police appear to open fire and use teargas.
The communication blackout has resulted in little concrete information as to what is happening in Kashmir.
Fears have been expressed about food shortages in the state. Syed Asim Ali, who returned to Delhi from Srinagar on Thursday, said his family was low on food and had been eating dried vegetables stored as emergency supplies. There is going to be a terrible food shortage in a few days, he said. We managed to buy dairy supplies [from shop keepers who had closed their doors], but they were saying all the supplies from Jammu had been blocked.
Baseer Khan, the senior administrative official of Kashmir Valley, said essentials such as food, grain and meat would be delivered to different parts of the region by Sunday.
There are also fears about access to healthcare. One doctor at a hospital emergency department in Srinagar said patient numbers had drastically reduced. On an average day we see over 1,000 patients, but now less than 100 manage to reach here, the doctor told Agence France-Presse.
Ambulance services were not working and people trying to drive to hospital were reportedly turned away at checkpoints. Ali got to a pharmacy to pick up medicine for his child, he said, but supplies were worryingly low.
Indias prime minister, Narendra Modi, said the removal of Kashmirs special status would bring prosperity and free the state of terrorism, but the decision is widely opposed in Kashmir, where even prominent pro-India politicians have been detained.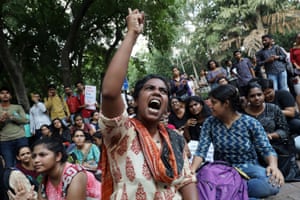 Read more: https://www.theguardian.com/world/2019/aug/10/kashmir-protests-india-curfew
Related Product