NFL commissioner, LeBron James blast Trump for tweets against athletes
Posted on : September 24, 2017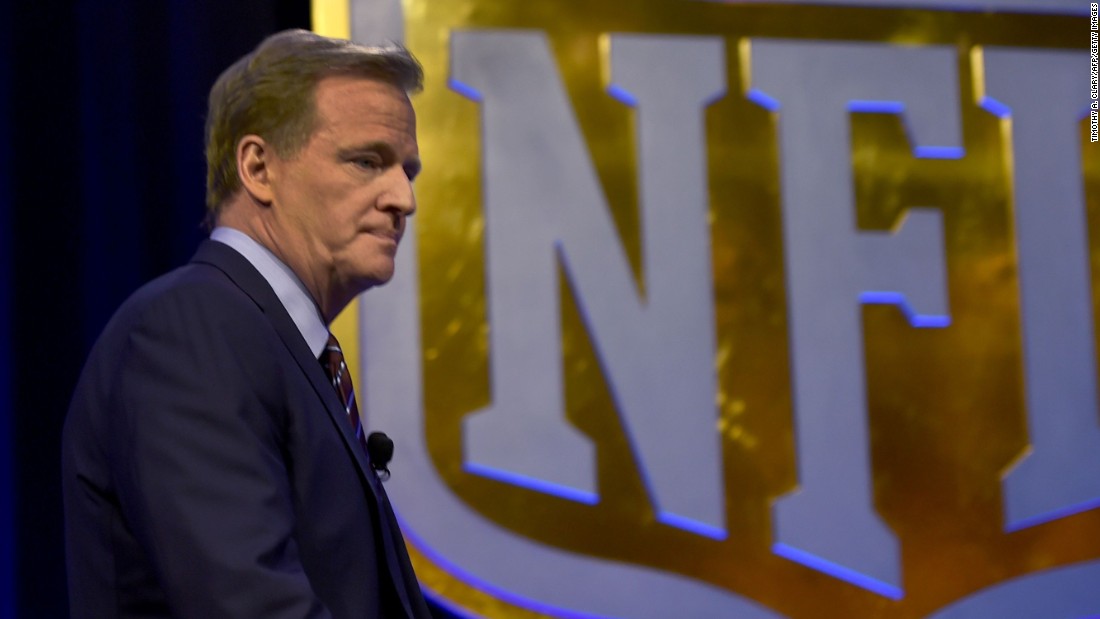 Washington (CNN)President Donald Trump came under harsh criticism Saturday from the NFL and some of the NBA's top players after he blasted prominent athletes for kneeling during the national anthem, putting himself in the center of a controversy with significant racial and cultural undertones.
NFL Commissioner Roger Goodell slammed Trump in a statement Saturday morning, calling the President "divisive" for remarks he made at a rally in Alabama Friday night, while one of the most famous athletes in the world, LeBron James, called Trump a "bum" for a Saturday morning tweet aimed at the Golden State Warriors' Stephen Curry.
Trump responded to the criticism later Saturday in a series of tweets, saying that playing for a sports league is a "privilege" and that players should not be able to disrespect the American flag or the US without risking being "fired."
"If a player wants the privilege of making millions of dollars in the NFL, or other leagues, he or she should not be allowed to disrespect …." Trump
tweeted
. "Our Great American Flag (or Country) and should stand for the National Anthem. If not, YOU'RE FIRED. Find something else to do!"
Trump's tweets and harsh reaction highlight an extraordinary moment — the President, NFL commissioner and a top basketball player embroiled in a public fight over unity and patriotism.
Last year, Colin Kaepernick — formerly with the San Francisco 49ers, but currently without a team — drew national attention for refusing to stand during "The Star-Spangled Banner" prior to kickoff.
"I am not going to stand up to show pride in a flag for a country that oppresses black people and people of color," Kaepernick told NFL Media in August 2016.
Trump also provoked outrage from James for retracting his White House invitation to Curry of the NBA championship Warriors in a tweet Saturday morning after Curry criticized the President.
"U bum @StephenCurry30 already said he ain't going!" James responded. "So therefore ain't no invite. Going to White House was a great honor until you showed up!"
Curry remarked Friday that he doesn't want to attend the White House ceremony scheduled to commemorate the title.
"'By acting and not going, hopefully that will inspire some change when it comes to what we tolerate in this country and what is accepted and what we turn a blind eye to," Curry told reporters at the Warriors' media day. "It's not just the act of not going. There are things you have to do on the back end to actually push that message into motion."
Other notables came out in support of Curry.
Legend continued with a series of tweets aimed at the President.
CNN has reached out to the White House for comment on Trump's tweet about Curry and whether the invitation will be withdrawn.
Read more: http://www.cnn.com/2017/09/23/politics/nfl-goodell-trump-response/index.html
Related Product