'No deal' Brexit planning 'is under way'
Posted on : October 10, 2017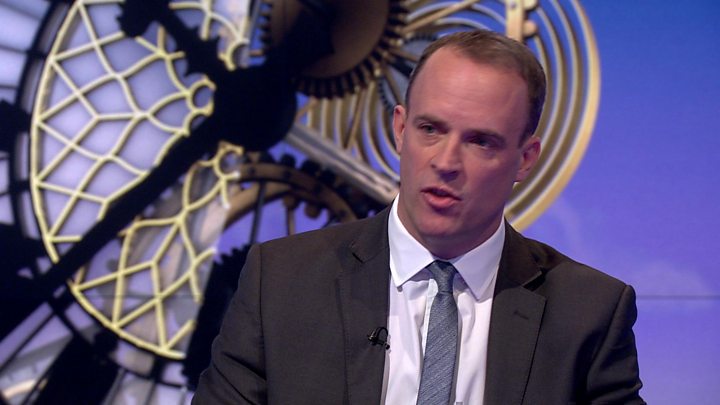 Contingency plans in case the UK has to leave the EU with no deal in place are "well under way", a minister has said.
Dominic Raab said while the UK had to "strive for the very best outcome" from Brexit negotiations, it had to "prepare for all eventualities".
The Sunday Telegraph claimed there were plans to "unlock" billions of pounds in the new year to prepare for a "no deal" Brexit, if talks make no progress.
Six months of Brexit negotiations have not led to a significant breakthrough.
Last month Prime Minister Theresa May used a speech in Florence to set out proposals for a two-year transition period after the UK leaves the EU in March 2019, in a bid to ease the deadlock.
Talks had stalled over key issues including EU citizens' rights, a financial settlement and on the Northern Ireland border.
UK Brexit Secretary David Davis has since said "decisive steps forward" have been made – although EU Brexit negotiator Michel Barnier has said there are still "big gaps" between the two sides on some issues.
The Sunday Telegraph reported that, if no further progress is made, Mrs May has decided to commit billions in the new year to spend on things like new technology to speed up customs checks, in case there is no trade deal and the UK has to revert to World Trade Organisation tariffs with the EU.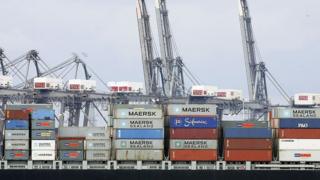 Appearing on the BBC's Sunday Politics, Justice Minister Mr Raab was asked why there was no visible sign of preparations for no deal – such as the recruitment of more customs officers and more infrastructure at ports.
He said: "This planning goes on, it's right that it does because of the prime minister's clear point of view that we need to search and hope for the best, strive for the very best outcome from these negotiations, but prepare for all eventualities.
"What we don't do is run around advertising it demonstrably. Why? Because we want to send the right, positive tone to our EU partners.
"So we don't go talking about what happens if we end up with no deal, but quietly, assiduously, those preparations will be in place."
'Disastrous for our country'
He added that the government wanted to see "the best deal I think in terms of trade, security, co-operation" but added: "Those contingency plans are well under way."
Labour's Shadow Foreign Secretary Emily Thornberry told the programme that after Brexit, Britain "should stay as close as we can" to the EU because it is "good for our economy".
"We need to leave the European Union but it is good for our economy – they're our biggest market – that we stay as close as we can.
"And the problem that the British country has is that a good half of the Tory party wants to go sailing off into the mid-Atlantic with no deal at all and that would be disastrous for our country."
EU leaders are due to decide at October's meeting of the European Council whether enough progress has been made on key issues to move on to the UK's post-Brexit relationship with the EU.
'Focus the minds'
Meanwhile two Conservative MEPs who voted to block moves towards trade talks between the UK and European Union have had the party whip removed.
South West MEP Julie Girling and South East MEP Richard Ashworth were suspended from the Conservative Party after supporting a resolution in Strasbourg declaring that "sufficient progress" had not been made in talks to move on to discussions about the future relationship.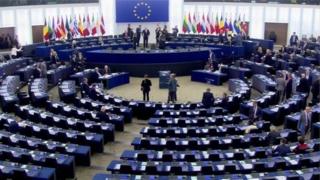 In a letter, European Parliament Chief Whip Dan Dalton said: "Given the seriousness of this issue, and your failure to discuss your intention to vote against the agreed position of the Conservative delegation in advance, I am therefore writing to inform you that I am suspending the Conservative whip from you until further notice."
Julie Girling told her local newspaper she had not voted to block trade talks but to "focus the minds of negotiators" and "drive more effective negotiations".
Mr Ashworth reportedly said he was confused by the suspension: "The vote was not about disrupting Brexit and the negotiations. We were asked a technical question about how much progress had been made and the answer for me was not enough."
The fourth round of Brexit negotiations began on 25 September, with the UK due to leave the EU in March 2019.
Related Product