North Korea, South Korea hold groundbreaking ceremony for railway project
Posted on : December 26, 2018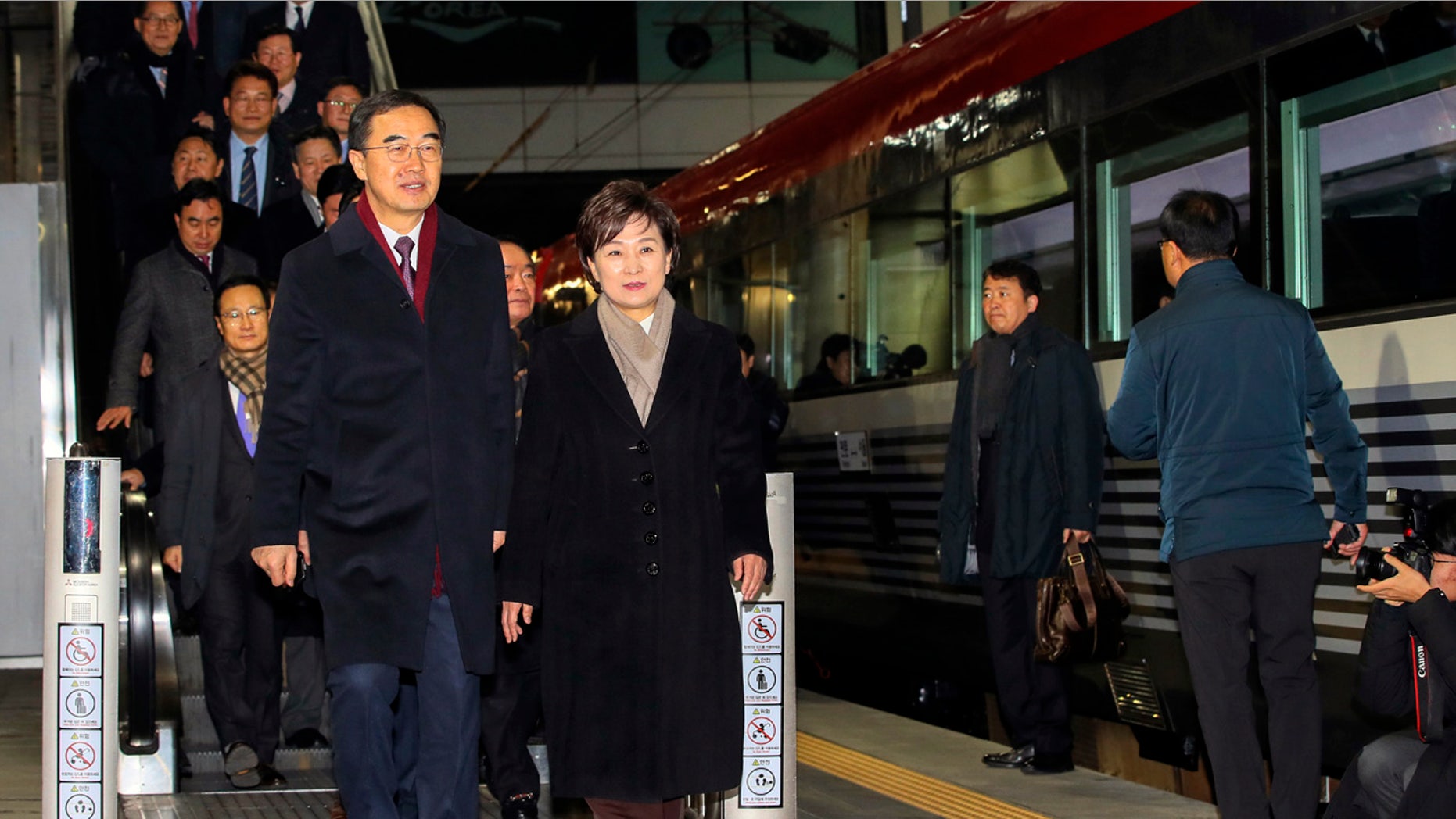 South Korean officials attended a groundbreaking ceremony Wednesday on a project meant to modernize North Korea's railways and roads to connect them with the South.
The event at the North Korean border town of Kaesong is one of a number of peace gestures agreed between North Korean leader Kim Jong Un and liberal South Korean President Moon Jae-in as they push ahead with engagement amid a stalemate in larger nuclear negotiations between Washington and Pyongyang.
However, the ceremony is largely symbolic, since the project cannot make major strides without the removal of U.S.-led sanctions against North Korea. The two Koreas conducted a joint survey of the northern railway sections they hope to link with the South weeks ago.
CLICK HERE TO GET THE FOX NEWS APP
During his three summits with Moon and a meeting with President Donald Trump in June, Kim signed vague statements pledging a nuclear-free Korean Peninsula without describing how and when it would occur. But followup nuclear talks between Washington and Pyongyang have stalled for months over the sequencing of the denuclearization that Washington wants and the removal of international sanctions desired by Pyongyang.
Read more: https://www.foxnews.com/world/north-korea-south-korea-hold-groundbreaking-ceremony-for-railway-project
Related Product