Oklahoma governor faces backlash over 'packed' restaurant tweet amid coronavirus pandemic
Posted on : March 16, 2020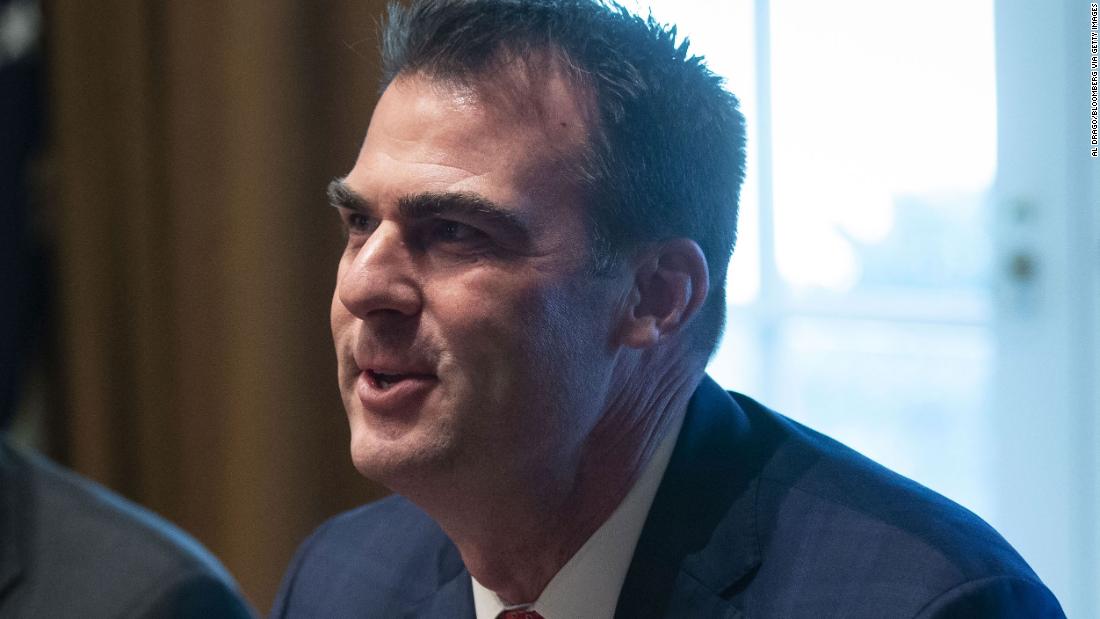 Washington (CNN)Oklahoma's governor faced swift backlash since tweeting a photo of himself and his children at a crowded restaurant Saturday amid the novel coronavirus pandemic.
His post runs counter to the
warnings of public health officials
who are encouraging the public to stay home and practice social distancing as a way to contain the spread of the virus. As of Sunday, there was more than 3,000 cases of the novel coronavirus in the US, according to government agencies and the Centers for Disease Control and Prevention.
"For a while, life is not going to be the way it used to be in the United States,"
Dr. Anthony Fauci
, director of the National Institute of Allergy and Infectious Diseases, said on CNN's "State of the Union" Sunday morning. "We have to just accept that if we want to do what's best for the American public."
There were at least 3,155 coronavirus cases in 49 states, Puerto Rico, the US Virgin Islands and Washington, DC as of Sunday afternoon. At least 62 people have died. West Virginia remained the only state without any confirmed cases.
Charlie Hannema, chief of communications for the governor's office, told CNN in an email that Stitt's position "has not changed from the instructions he gave Oklahomans on Thursday: Use good common sense, follow the recommended health precautions, protect the elderly and vulnerable populations, but continue to remain calm, live your life and support local businesses."
"The governor will continue to take his family out to dinner and to the grocery store without living in fear and encourages Oklahomans to do the same," he continued.
Hannema did not respond to questions about why Stitt's tweet was deleted.
While Twitter users can no longer comment on Stitt's original post, critics took their complaints to his other tweets about the virus.
Stitt's tweet has also brought renewed attention to a 2018 speech he gave calling for vaccination to be a "choice."
Read more: https://www.cnn.com/2020/03/15/politics/oklahoma-governor-deleted-tweet-coronavirus/index.html
Related Product