President Trump is pledging $1 million of personal money to Harvey victims: WH
Posted on : September 1, 2017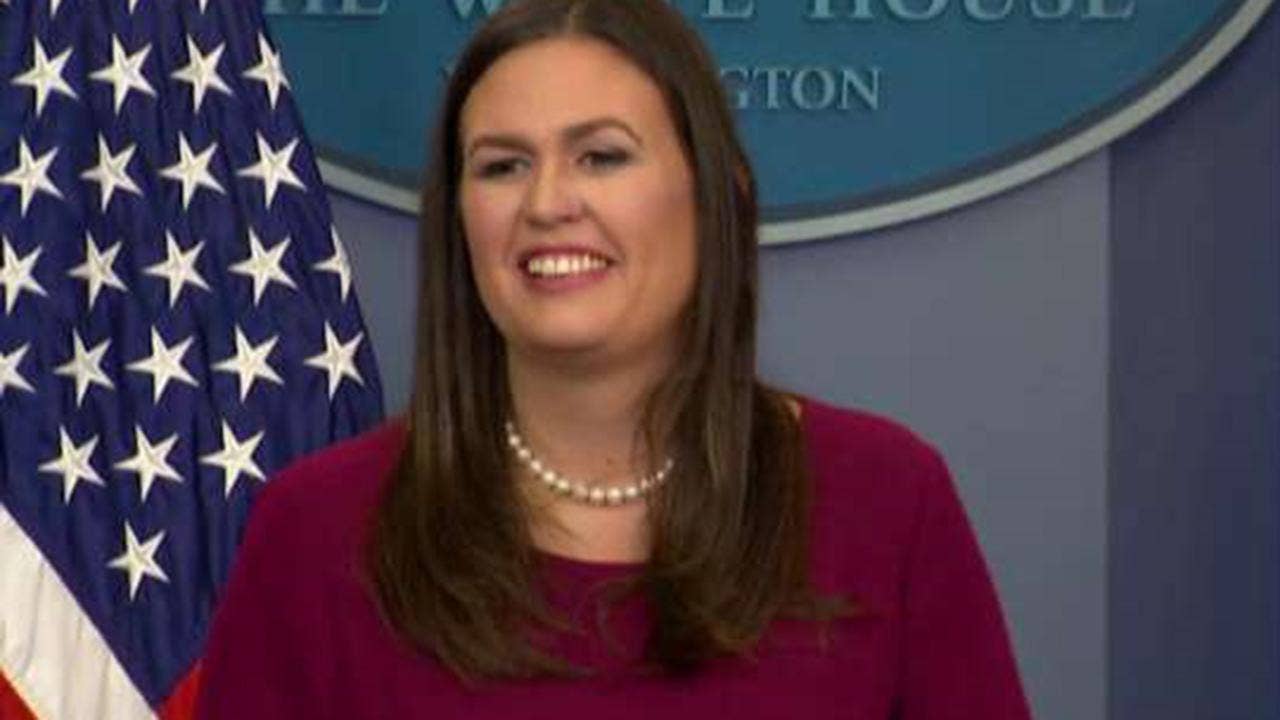 President Trump has pledged $1 million of his personal money to aid victims of Hurricane Harvey in both Texas and Louisiana, the White House said Thursday.
"The president is pledging a million dollars of personal money to help," White House Press Secretary Sarah Sanders told reporters in the press briefing Thursday.
Sanders said that the president asked that she "check with" reporters for "suggestions" on groups and organizations that would be "best and most effective in providing aid."
Sanders was asked whether Trump would pay the $1 million from his personal funds, or from the Trump Organization.
"I know the president said he was going to give—I don't know the legal part of exactly that, but he said his personal money," Sanders answered. "So I assume that comes directly from him."
The president and First Lady Melania Trump traveled to Texas on Tuesday to visit with first responders and officials, and will travel again to Texas and also to Louisiana on Saturday. Sanders told reporters that the "specific cities" they will visit are being finalized.
"As of right now, there are tentative plans to be in the Houston area and possibly Lake Charles," Sanders said, noting that could change due to "varying conditions."
The briefing began with remarks from White House Homeland Security Adviser Tom Bossert, who said that an estimated 100,000 homes have been affected.
"The president and the team here has been working around the clock to support recovery," Bossert said. "We're seeing deployed assets from a lot of states—28 search and rescue teams, and task forces from 16 states sending support to Texas."
Moments after the briefing finished, Trump tweeted, thanking "heroes" in Texas.
"THANK YOU to all of the incredible HEROES in Texas. America is with you! #TexasStrong"
Brooke Singman is a Politics Reporter for Fox News. Follow her on Twitter at @brookefoxnews.
Read more: http://www.foxnews.com/politics/2017/08/31/president-trump-is-pledging-1-million-personal-money-to-harvey-victims-wh.html
Related Product