Private probation contracts to end early
Posted on : July 28, 2018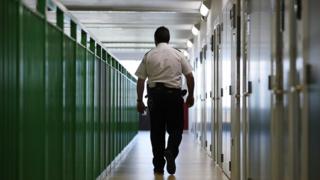 The government is to terminate its contracts with private companies that run probation services as they are not delivering the benefits they promised.
The contracts in England and Wales will end two years early – in 2020.
They were set up three years ago to manage low-risk offenders under a partial privatisation of the service by then-Justice Secretary Chris Grayling.
The reforms were heavily criticised and MPs said last month the system for supervising criminals was in a "mess".
The Commons justice committee said the reforms had failed to meet their aims and it was "unconvinced" they could ever deliver an effective probation service.
The arrangements for managing offenders were overhauled in 2014, with the probation service split in two.
A new state body, the National Probation Service (NPS), was set up to supervise high-risk offenders, with 21 privately run Community Rehabilitation Companies (CRCs) supervising low and medium-risk offenders.
David Gauke, who became justice secretary in January, said that while the £3.7bn Transforming Rehabilitation (TR) programme had been "ambitious and innovative", several CRCs had made "very substantial losses".
He said the amount of work available for the CRCs "has been lower than anticipated and that has had an impact in terms of their income and the services they are able to provide".
He said "clear lessons" needed to be learned but he wanted the private sector to continue to be involved.
The contracts will be replaced with new ones under changes that will cost the government £170m.
However, that includes £110m the CRCs owe the Ministry of Justice (MoJ) in fines for failing to meet performance targets – but which they will be allowed to reinvest in services to keep them going for the last two years of their agreements.
The MoJ will also pay £46m over the next two years for services helping offenders immediately after they are released from prison.
However, the MoJ said it had budgeted to pay firms £2.5bn by 2020 but had only paid out £2.3bn – a saving of £300m – because less work than anticipated was allocated to the CRCs.
This was because there was an increase in the proportion of serious offences which they were ineligible to work on.
Mr Gauke said the new contracts would make better use of offending data and would move towards "payment for services delivered", while he also ruled out allowing CRCs to take on high-risk cases.
The proposals, outlined in a consultation document called Strengthening Probation, Building Confidence, were welcomed by the chief probation inspector Dame Glenys Stacey.
Dame Glenys, who was critical of probation services in her report in December, said: "There is much to welcome in these proposals, and we are pleased to see that our inspection evidence and findings and our wider advice have had significant influence and impact."
Read more: http://www.bbc.co.uk/news/uk-44973258
Related Product