This Absolute Legend Scammed Her Way To A $100K Engagement Ring, Then Ghosted Betches
Posted on : September 30, 2018
I'm not going to sugarcoat it: this week has been f*cking trash. But if anything's going to cheer me up, it's a story about female scammers and engagement ring-related lawsuits. This Monday, D.C. lawyer Ryan Strasser filed a lawsuit against ex-fiancée Sarah Jones Dickens for the return of his $100,000 engagement ring. As we learned from my previous reporting on such lawsuits, engagement rings are considered conditional gifts. And as you probably guessed, Strasser and Dickens did not make it down the aisle, instead splitting after 11 months engaged. (Sidenote: This couple also broke up after a "little under a year" engaged. WTF is happening at this 11 month mark??) This story has the delightful added twist that Dickens appears to have screwed Strasser over in multiple other ways over the years. She took him to the cleaners—the withholding of a $100k ring is really just a drop in the bucket of scamming. Let's dive in.
The Ring
I know next to nothing about rings, so I'm going to quote directly from Litigation Daily's coverage here. The ring was "4.06 carats" and "a near-colorless, old European cut brilliant diamond, mounted in platinum with 14 diamond accents." Her specifications were apparently "3.5 to 5 carats with an inclusion rating of no 'worse' than VS2 and a color rating of no 'worse' than G, and with no fluorescence." Given that I don't know what half those words mean, I'll just go ahead and say I'm impressed with her research. The ring cost Strasser $100,000, and he'll be paying off the loan he took out to afford it until 2020. Now, I'm all for extravagant jewelry but that seems DEEPLY excessive to me. And objectively like a weird move to purposely bankrupt the person you're about to share your life/finances with. Guess I'm old-fashioned!
The extravagance of the ring is made even more painful when you find out Strasser had set a budget of $40,000. Dickens, however, had the above specifications, and personally picked out the ring at Betteridge jewelry store. According to Strasser, she told him that she "deserved a 'large' engagement ring because she did not believe in wasting money on a wedding." Kind of telling that she considers a wedding a "waste," but a ring is a worthy investment. Almost like…she's more excited about the prospect of accumulating wealth than the actual marriage? Just speculating.
Dicken's alter-ego: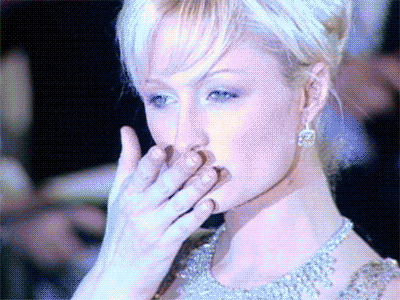 The Couple
These two rockstars met at Duke in 2004, but didn't start dating until 2015. In the meantime, Strasser had become a lawyer, while Dickens studied art history in Cambodia. According to Strasser, Dickens repeatedly urged him to move to a bigger property after they moved in together. Allegedly at Dickens' behest, Strasser signed a lease for a five-bedroom house, which she also made him renovate a few times. Like, legit, how do I acquire this woman's d*ck sucking ability powers of persuasion?
This woman's scamming gets even more impressive, though. Since Dickens was working on her dissertation and "made no money," Strasser paid all bills for the couple. You know, I really can't imagine where this went wrong. They haggled over the ring, got engaged, and swiftly registered for gifts. (You can see a sample of their engagement photos here, along with details of their Anthropologie-heavy registry.)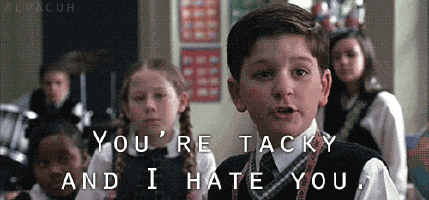 The Breakup
Now, for my favorite part of the story: the breakup. On January 7, 2018, Dickens calls up Strasser's parents in New Jersey. She tells them that Strasser will "not stop crying," and demands they come pick him up. Imagine calling your fiancé's parents and speaking about him as though he is a literal infant. I'm dying. Anyway, both sets of parents roll up to the house and "the dads allegedly worked out a deal." (Again, confused by this detail. Maybe so the women could focus their attention on the hysterically crying Strasser?) The deal arranged by "the dads" was that Strasser would stay in the house while finishing her dissertation (a few more months), then move out and return the wrong. Would love to hear how Papa Dickens convinced them they should float his daughter a few more months of rent. I'm thinking he should represent her in court, and me in my next salary negotiation.
Of course, Dickens changed her mind. She decided she would keep the ring "forever," squatted in the house, and only let Strasser back in to collect a limited portion of his belongings. Strasser even sent his father to try and get one of the two rescue dogs they'd adopted together, but Dickens allegedly held the dog in her arms and refused to turn him over. Maybe stop sending your dad on your behalf, Strasser? He seems to get you the sh*t end of the deal every time.
As a final insult, when Dickens finally did move out, she didn't mention it to Strasser—who had been paying rent on the property the whole time. This led to a fridge full of meat rotting so badly the whole appliance had to be thrown out.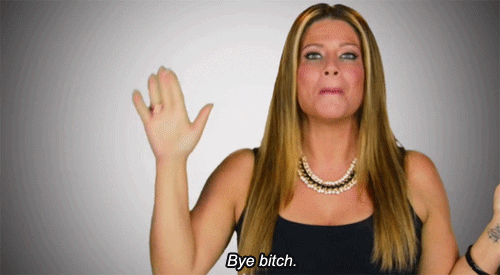 Since the case was just filed Monday, we have yet to see how this will turn out. As we know from my reporting on similar cases, most courts have ruled that an engagement ring is a conditional gift. And given that marriage did not occur, she'll likely have to return the ring. Then again, this woman is a PhD student who scammed her way into years of free rent in a 5-bedroom house and a $100k ring her fiancé decidedly could not afford. If anyone could hold on to this ring, it's Sarah Jones Dickens.
If you love scams, cults, conspiracy theories, and true crime, listen to our new podcast, Not Another True Crime Podcast, launching October 1! Follow us on Instagram @natcpod for more info.
Images: Giphy (3)
Read more: https://betches.com/?p=37841
Related Product