Trump says US 'sealing up' southern border, demands China 'end unfair trade'
Posted on : April 8, 2018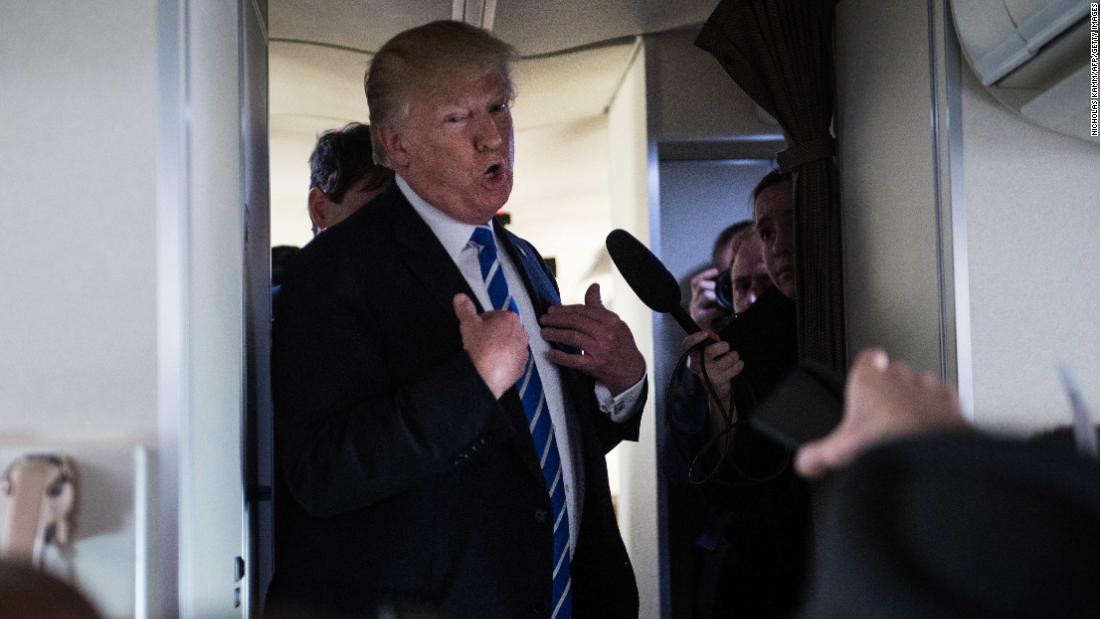 (CNN)President Donald Trump promised the US is "sealing up our southern border" and called on China to "end unfair trade" in a pair of tweets Saturday after a week in which he ordered National Guard troops to the US-Mexico border and threatened to impose new tariffs on Beijing.
On Wednesday, the President
signed a memorandum
to dispatch National Guard troops to the southwest border. Homeland Security Secretary Kirstjen Nielsen said the same day that the administration would work with border state governors on the mission.
CNN reported
Friday that Texas has already begun mobilizing its troops to deploy to the border.
In a separate tweet on Saturday, Trump demanded China end unfair trade practices.
"The United States hasn't had a Trade Surplus with China in 40 years," he wrote. "They must end unfair trade, take down barriers and charge only Reciprocal Tariffs. The U.S. is losing $500 Billion a year, and has been losing Billions of Dollars for decades. Cannot continue!"
The past week has seen an escalation in combative rhetoric over trade between the US and China in a dispute that is rattling the markets.
At the start of the week, the Trump administration
proposed tariffs
on nearly 1,300 Chinese exports. The plan to apply 25% tariffs to about $50 billion worth of goods aims to punish China for its theft of trade secrets, including software, patents and other technology.
In return, the Chinese Ministry of Commerce
announced plans
to target $50 billion worth of US exports by imposing tariffs on products such as soybeans. Trump further escalated the back-and-forth on Thursday,
threatening
"$100 billion of additional tariffs."
Read more: https://www.cnn.com/2018/04/07/politics/trump-border-china-trade/index.html
Related Product