Posted on : October 2, 2017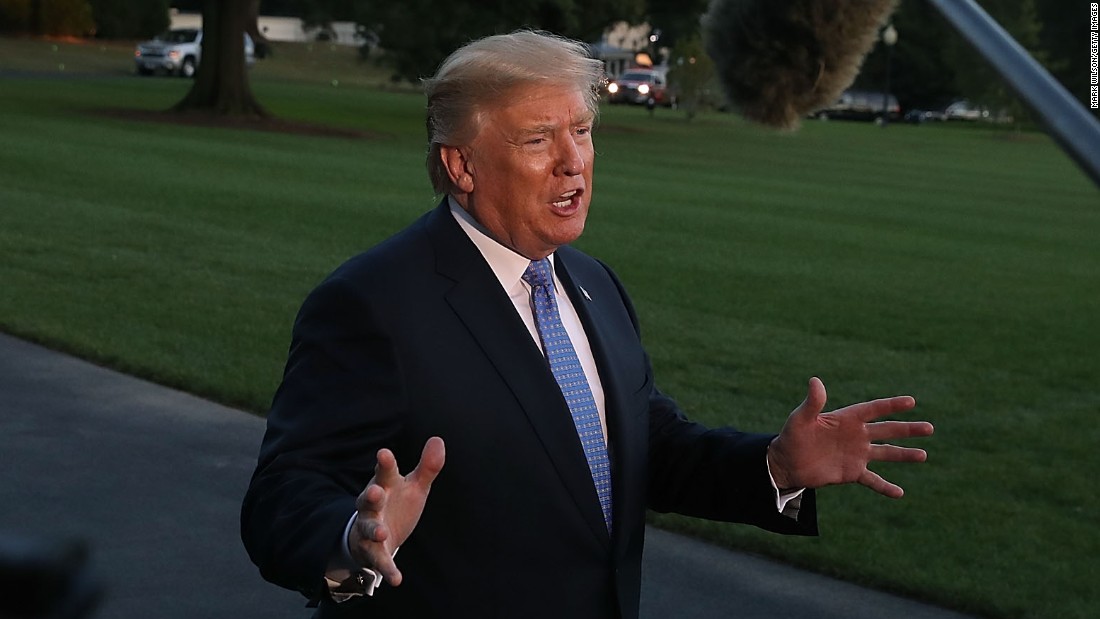 (CNN)In the span of seventy-two hours, President Donald Trump has fumed and fired a health chief with a penchant for taxpayer-funded private jets, bragged about a recovery process in Puerto Rico that bears little resemblance to reality on the ground, lashed the mayor of the island's capital city for questioning the federal response, and viewed a golf tournament from the "commissioner's suite" at a country club that costs $500,000 to join.
A day later, the fallout was apparent on the Sunday morning talk shows.
"It's not appropriate," Ohio Gov. John Kasich, a Republican who has frequently criticized Trump, said on CNN's "State of the Union." "I mean, when people are in the middle of a disaster, you don't start trying to criticize them. I don't know what to say. It's just not the way that I think it ought to be handled."
"You just don't get into who's bad or who's good, no matter what they say," Kasich said. "You have to ignore it. You got to be bigger than the nonsense."
Trump's appeal to the white working-class voters who propelled him into office has always been built on an unlikely ability to appear sympathetic to their concerns, a remarkable political feat for a billionaire real-estate developer whose brand was rooted in wealth and indulgence.
"I was disappointed because I didn't like it, cosmetically or otherwise," Trump said Friday as he departed the White House for his golf club in New Jersey. "I was disappointed. And you know, this is an administration that saves hundreds of millions of dollars on renegotiating things. So I don't like to see somebody that perhaps is the perception that it wasn't right."
Critical upcoming decisions on the Iran nuclear deal and a nominee for Federal Reserve chairman — both expected to come in mid-October — are being considered partly for how they'll play with Trump's base, people familiar with Trump's thinking said.
Afterward, Trump's aides shrugged off the loss of the candidate who Trump backed, suggesting instead that Moore's win was a sign that Trump-style politics is alive and well.
"I think that this is an extension of what we saw last year, which is that when some voters have a chance to vote against Washington and the establishment, they will do exactly that, especially after we haven't had a lot of legislative victories," said Kellyane Conway, the President's senior counselor.
By Saturday afternoon, the White House had cobbled together a graphic timeline of the federal response to Puerto Rico, denoting when rescue teams and aid convoys arrived. But if the image was meant to impart evidence of a robust effort, it also underscored the hardships Puerto Ricans still face: Only one hospital on the island is fully operational, the graphic stated, and only half of the dialysis centers are open.
The White House, cognizant of Trump appearing to take the weekend off at his golf course, scheduled a series of briefing phone calls from 2 to 3 p.m. on Saturday afternoon. Each one was scheduled to last no longer than15 minutes, however, and one was with a former governor of Puerto Rico who currently works as a lobbyist in Washington.
Trump's three most recent predecessors — Presidents Barack Obama, George W. Bush, and Bill Clinton — took in the tournament together last week, appearing jovial in photographs. They, along with George H.W. Bush and Jimmy Carter, have spearheaded a hurricane charity appeal that includes Puerto Rico; Trump was not invited to participate.
Read more: http://www.cnn.com/2017/10/01/politics/donald-trump-price-hurricane-golf-weekend/index.html
Related Product